St Andrew's is a church of the past, present and future.  We cherish our heritage and the opportunity to share it with others.  Previous generations of villagers have created and cared for this church and it serves as a place of inspiration, witness and prayer for many. 
A message from The PCC of St Andrew's
A very warm welcome to our website and thank you so much for your interest in St Andrew's. We hope you enjoy looking at our website and finding out about different aspects of life here in the church and our village.
As part of the Bybrook Benefice, we are one of ten churches and our priest in charge is the Reverend Marc Terry. Working with him are two ordained non stipend ministers plus a number of lay readers and visiting clergy. We have been delighted to welcome Anjali Kanagaratnam, who is Assistant Curate in the Benefice, to lead our regular services. She has come to know us as a community and we are grateful to her for this. We are also grateful to all visiting clergy and the Bybrook Team Ministry for all their support to St Andrew's and the local community. 

Here in Castle Combe our PCC (Parochial Church Council) is very much an active team of local volunteers, who take responsibility for looking after and progressing the life of the church in the local community. In all we are six PCC members and we very much work as a team to enhance and ensure St Andrew's continues as a vibrant and living church for the generations to come. Each of the PCC shares in the life of St Andrew's and their talents and interests are reflected in its life. Others locally do much to ensure the church opens every day to anyone who wishes to come in. As a PCC we work on detailed financial work, hosting services, church spring cleaning and autumn churchyard tidies, putting on fundraising events, church flower arranging, supporting wedding couples, safeguarding and many other things!

Our church calendar is a lively and busy one and we do hope that by visiting our website you will have gained a flavour of St Andrew's and that you will come and visit us. The door of St Andrew's is open every day of the year unless there are exceptional circumstances.

We look forward to meeting you – but if we don't get this chance, we hope your visit is an enjoyable one and that you discover St Andrew's in the heart of the village.

Julie, Karen, Nicola, Sally, Michael and Mike (members of the PCC)
Once upon a time, like many English villages, Castle Combe sustained residents with many services now only found in larger villages and towns.  For example, until relatively recently, there was a village school, a doctor, a vicar, Post Office and several shops and even a Police station.  Now the school, doctors' surgery and vicar are found in the village of Yatton Keynell, just over 2 miles away. Our nearest local Post Office and Village Shop can also be found there.
Although these modern changes affect the day to day goings on in the village, residents and visitors help keep the sense of community and connection alive. This has been vital recently as we navigated our way through the pandemic. We are delighted to be able to open our doors to visitors once again and hold our regular church services (11am on first and third Sundays of each month).
As guardians for future generations...
We continue to look after this church and are keen to enhance peoples' experiences here.
To do this we work to:
~ Raise funds to meet maintenance and repair costs to keep the church open and safe for visitors and worshippers.
~ Provide regular church services and enable life events such as weddings to take place.
~ Promote the whole mission of the Church including offering and giving support to the local community and others in need both near and far.
~ Offer a welcome and hospitality to those who come to this church whenever possible.
We receive no guaranteed funding and are extremely grateful to everyone whose donations and shop purchases help fund this church because it costs close to £500 a week to keep this church open.  If you would like to donate please follow this link to our donations page.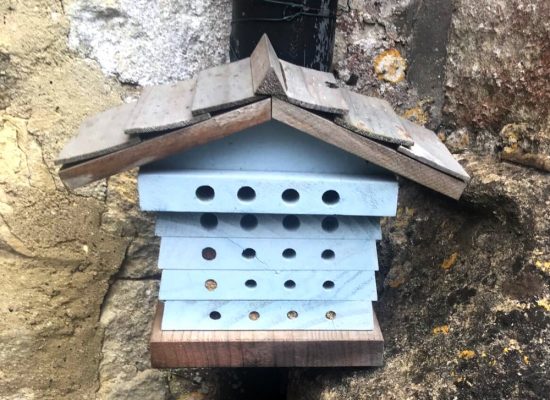 As a recognised Eco Church we look to operate and maintain this church and churchyard sustainably and challenge ourselves to choose and promote environmentally friendly options.
This church is part of the Bybrook Benefice within the Diocese of Bristol. The Bybrook Benefice is led by the Reverend Marc Terry. The Benefice comprises ten local village churches and it is one of the largest benefices in terms of number of churches in England. Please visit the Benefice website for more detailed information about the Benefice, the Team Ministry and Life Events administration.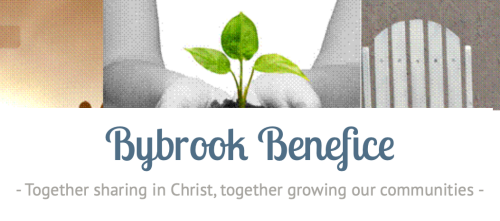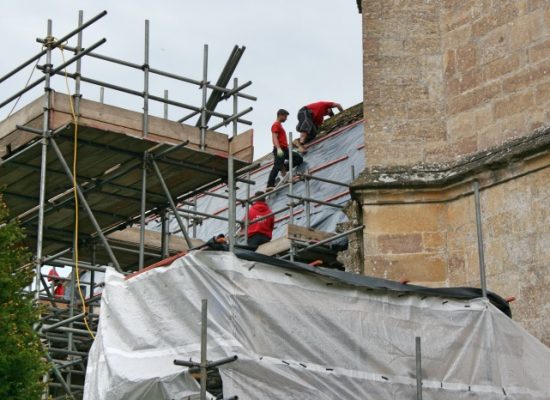 Maintaining the church building
In recent years, St Andrew's Parochial Church Council has been undertaking a huge process of renovation and development of the church building and the first since 1851. To find out more, please visit Make History.