Download our most recent newsletter here:
Farewell to The Reverend Alun Glyn-Jones
Sally – The Honeycomb November 2021
It was with great sadness we said goodbye to the Reverend Alun Glyn-Jones at his last celebration of Holy Communion with us on Sunday October 3rd after twenty years loyal service to St Andrew's church.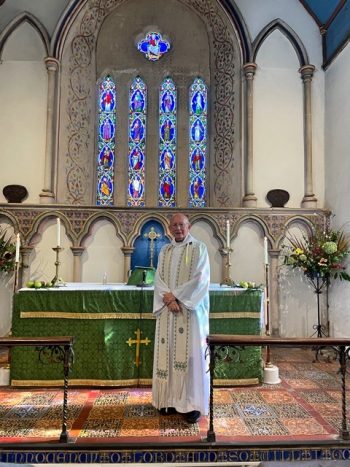 Over seventy came to wish him well and the choir from Grittleton joined us, as shortly he will move away nearer to family, to be with them and his wife, Chris, who is very sadly poorly in a nursing home.
Alun came to us during a vacancy of Priest just for a couple of weeks and twenty years later was still ministering to us with wisdom, inspiration and friendship.  How lucky we have been – but now we wish him well in the coming days as he moves away.
Alun's wonderful connection with people has touched so many during his time with us.  He has not only taken our first Sunday services but also weddings, baptisms, funerals, 13 Remembrance Services by the memorial and in church, helped those preparing for confirmation as well as taking other services in the Benefice. 
This amounts to over three hundred and seventy occasions in all.
At the end of the service a few heartfelt words of thanks to him were said and some gifts given in gratitude of all he has done for us.  It was a highly charged and emotional moment for all present.
We say farewell with deep fondness and realisation that a great man has touched our ministry in St Andrew's over these past twenty years.
God bless Alun.  We will keep you and Chris in our prayers.  The door is always open for you.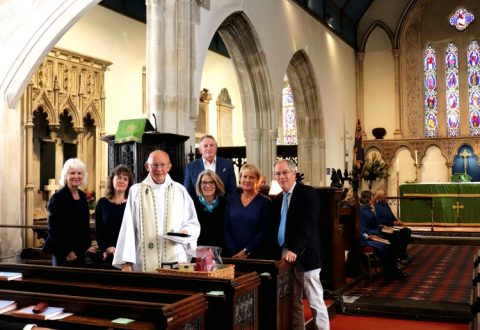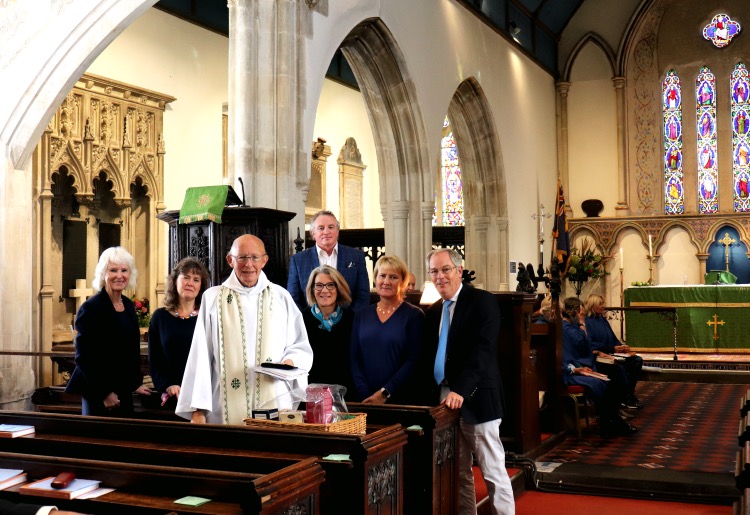 On Saturday 30th October, we rang the bell in St Andrew's at 6pm.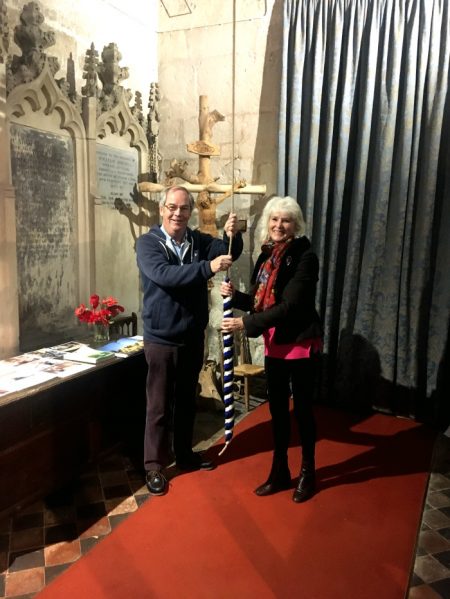 We did this along with hundreds of other churches and cathedrals around the UK. The warning message to the delegates on the eve of the COP 26 summit in Glasgow was an urging for climate justice amid an impending climate emergency.
Through October Mike Roberts (PCC) contributed to the local Benefice service theme of Climate Change and St Andrew's welcomed local councillor, Nick Botterill, to talk about what the Council is doing at our cluster service with Grittleton and Slaughterford on 31st October.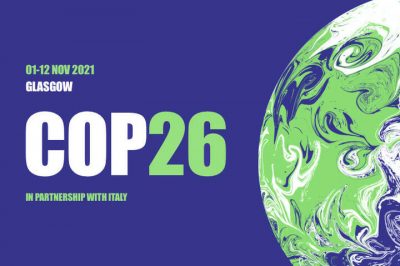 Heritage Open Days (17-18 September)
We enjoyed welcoming people to our Heritage Open Days in September as part of the Heritage Open Days festival across the country. 
This was an opportunity to showcase our new heritage information sources. The National Trust's theme this year was Edible England so it was rather serendipitous to have the church decorated for harvest and to then add displays of local produce and information. 
Visitors enjoyed free tea and coffee and homemade cakes and sandwiches – and a chance to chat with those hosting and Gillian and Margaret, who ran their excellent cakes, jams and chutneys stall so visitors could buy some homemade local produce.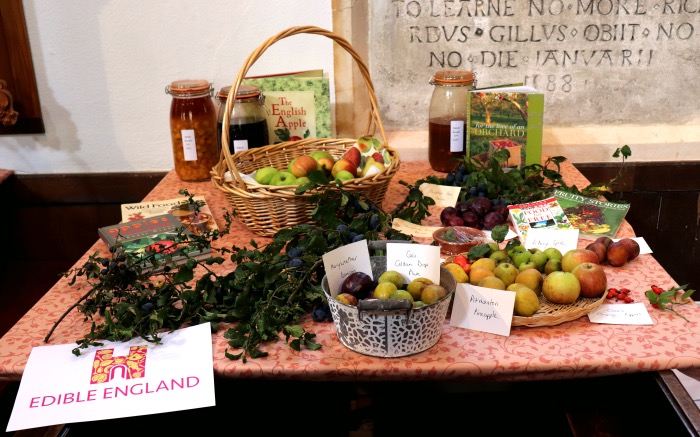 20/21 Heritage Project completion and update
After many hours work, the PCC completed the planned project objectives this summer. 
This followed the PCC's successful application for a grant to support St Andrew's in 2020.  Like many others, this need arose as a result of the impact of the pandemic on the future sustainability and accessibility of our heritage building. Since the announcement of the award from the Culture Recovery Fund, we developed a one way heritage tour route around the church to enable us to open safely at a time of social distancing and other pandemic related restrictions.
Through lockdowns and beyond, the team worked on developing our heritage information and produced both a recyclable paper guide and a pioneering free digital tour that can be accessed by visitors on their smartphones and tablets via the church's own info-point system inside the church. The development of this new website was the final piece of the project work and was launched in late August. Our thanks go to Dan Boys and Joseph Middleton of Info-Point and Lauren Treweek of Sandy Hut Media for their work, support and expertise, which helped us achieve our goals.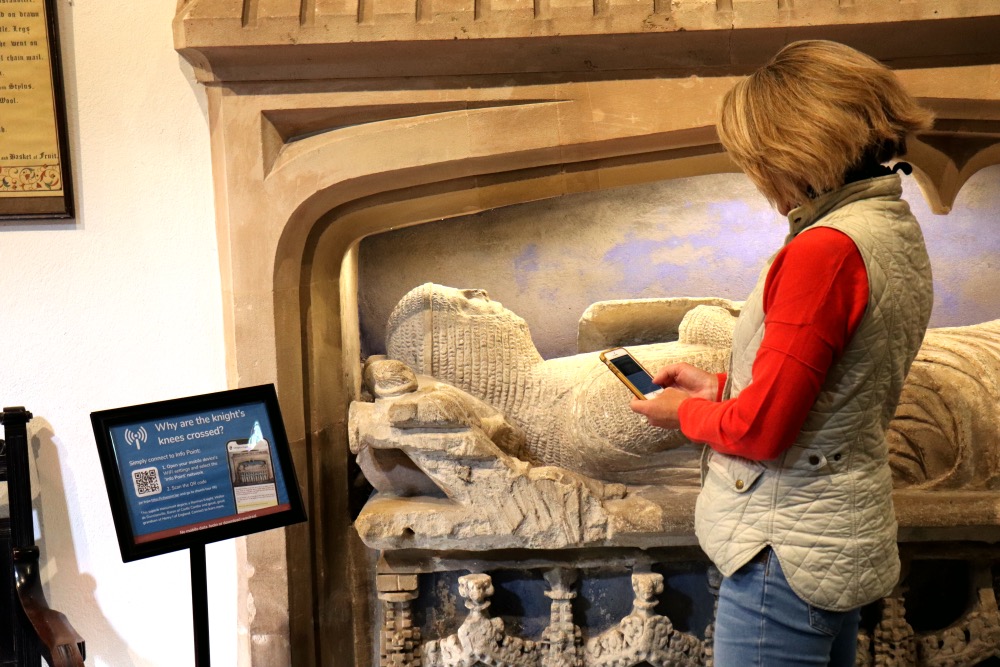 St. Andrew's, Castle Combe receives lifeline grant
First published 12th October 2020, Diocese of Bristol website.
St. Andrew's Church, Castle Combe is one of 445 heritage organisations across the country set to receive a lifesaving financial boost from the government thanks to the first round of the £1.57 billion Culture Recovery Fund to help them through the coronavirus pandemic.
St Andrew's have received the sum of £32,400 to allow them to open the church to visitors over the next six months and achieve "good to go" status. It will also mean they can enhance their digital heritage resources and obtain valuable visitor feedback for future planning.
Sally Constable, churchwarden of St. Andrew's, said, "St Andrew's Church Castle Combe is thrilled to receive this grant award. I'd like to thank the DCMS and the National Lottery Heritage Fund in partnership with Historic England for looking at our application and considering our plans to keep access to heritage open in our much loved and visited Wiltshire village and Grade 1 listed church.
"This beautiful Grade 1 Listed Church in the heart of Castle Combe, which has normally opened its doors to the thousands of visitors to the village, was forced to close in lockdown. Within the church are many features of historical importance, and in normal times seen by visitors and pilgrims to the church. "With this grant, we are now able to reopen safely by achieving a supervised one-way system around the church during the day, and enhancing and developing digital information of our heritage which can be downloaded so that visitors can add to their experience."
This vital funding is from the Culture Recovery Fund for Heritage and the Heritage Stimulus Fund – funded by Government and administered at arm's length by Historic England and the National Lottery Heritage Fund. Both funds are part of the Government's £1.57 billion Culture Recovery Fund which is designed to secure the future of Britain's museums, galleries, theatres, independent cinemas, heritage sites and music venues with emergency grants and loans.
433 organisations will receive a share of £67 million from the Culture Recovery Fund for Heritage to help with costs for operating, reopening and recovery. This includes famous heritage sites across the country, from Wentworth Woodhouse in Yorkshire to Blackpool's Winter Gardens, Blyth Tall Ship to the Severn Valley Railway, the International Bomber Command Centre in Lincolnshire to the Piecehall in Halifax. The funds will save sites that are a source of pride for communities across the country.
Twelve organisations, including English Heritage, Landmark Trust, Historic Royal Palaces and the Canal and River Trust, will receive £34 million from the Heritage Stimulus Fund to restart construction and maintenance on cherished heritage sites to preserve visitor attractions and protect livelihoods for some of the most vulnerable heritage specialists and contractors in the sector.
Culture Secretary Oliver Dowden said, "As a nation it is essential that we preserve our heritage and celebrate and learn from our past. This massive support package will protect our shared heritage for future generations, save jobs and help us prepare for a cultural bounceback post covid."